Wesleyan Ladies College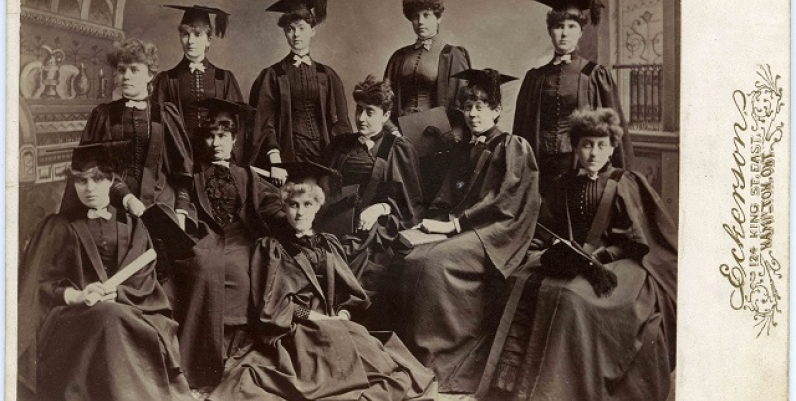 The Wesleyan Ladies' College officially opened in September of 1861, drawing students from all parts of Canada and the United States. The faculty was composed of the finest teachers the country afforded, including teachers hired from Europe to teach modern languages and music.The facilities of the college were exquisite. The college housed both boarding and day students, from all religions and backgrounds. The academic curriculum consisted of traditional subject matter as well as other interesting fields of study. Over two thousand women were educated there and there were over two hundred graduates. Some of the graduating class of 1888 obtained honours in the first Bachelor of Arts Degrees ever obtained by women in Ontario. The Ladies' College eventually closed its doors in the late 1890s.
Local History and Archives has a dedicated Wesleyan Ladies' College finding aid.