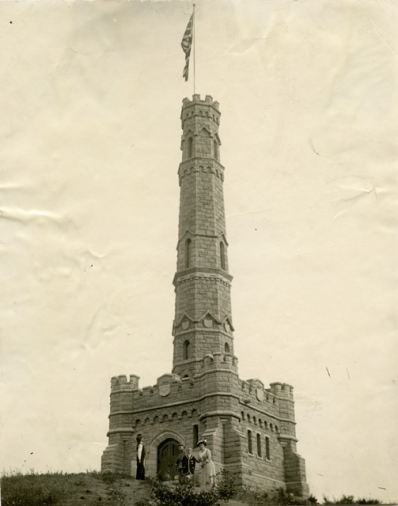 On June 6, 1913 in Stoney Creek, Ontario, the new Battlefield Monument was unveiled by telegraph direct from Queen Mary in Buckingham Palace at 1 p.m. local time.
The erection of the monument, commemorating those fallen in the War of 1812, was a tribute to Mrs. Sarah Calder and the members of the Womens' Wentworth Historical Society who had raised the money both to purchase the Gage House and turn it into a museum, in addition to raising the large monument. 
The only damper on the festivities was a tremendous thunderstorm that broke at about 9:30 that evening, drenching hundreds who had stayed for the evening's programme.