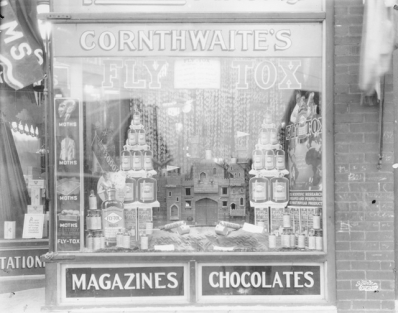 This collection of approximately 10,000 industrial shots was given to Local History & Archives [then Special Collections] by Superior Engravers. There are shots of various businesses and industrial concerns in Hamilton from the 1930's to the 1970's. 
This collection is particularly strong in covering Hamilton's commercial and industrial sectors during and in the years immediately after World War II. Approximately 1,000 of these negatives were found to be on nitrate film. These were printed and added to the mounted picture collection.
Finding Aid: There is an in-house finding aid to this collection.