Turner Park Library JAWS Accessible Computer - Printing Unavailable
JAWS Accessible Computer at the Turner Park Branch is temporarily unable to print.
The estimated time of disruption is unknown.
We apologize for the inconvenience.
Publish Date:
Monday, May 29, 2023 - 1:45pm
Stoney Creek Branch - Delayed Opening
Due to Staff training, the Stoney Creek Branch will have a delayed opening of 10am on Friday, June 9. You may visit the Saltfleet Branch as the next nearest location for your library needs.
Publish Date:
Monday, May 29, 2023 - 9:00am
Home Library Service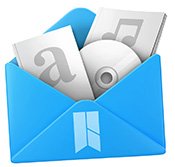 The Home Library Service provides library materials to Hamilton residents unable to get to any of our 23 branches or Bookmobile sites.
To qualify, individuals must be:
Homebound or institutionalized for three months or more because of age, illness, frailty, or caregiver responsibilities.
A Hamilton resident.
Apply online or ask a caregiver to pick up a form in-Branch:
After you apply, HPL Staff select materials and mail them directly to you for free. Please note it may take 4-6 weeks from the time of application to the first delivery.
When finished, return your materials using the provided postage-paid return envelope. Family or friends can also return your items for you at any HPL branch. Take your time to enjoy your materials and return them at your convenience.
Canada Post offers a Delivery Accommodation Program to help you post packages to the library due to physical limitations. For more information about this program, please call Canada Post at 1-844-454-3009.
Questions? Call 905-546-3200 x 3222, email HLS@hpl.ca or chat at hpl.ca.