HPL Central Staff
On January 14 2021, HPL was notified of a Central employee who tested COVID-positive. While at work, the employee was wearing appropriate personal protective equipment and maintained physical distancing. A thorough cleaning and disinfection of Central's Basement, Floor 1 and Floor 2 was completed. HPL is working with Hamilton Public Health for contact tracing. We wish the employee a quick and full recovery.
Publish Date:
Thursday, January 14, 2021 - 12:45pm
Bookmobile Modifications
Bookmobile service is paused until Saturday January 16, 2021 as a precautionary measure, so we can deep-clean after a staff member at Central staff went home ill and another was notified as a close contact of a COVID-19 positive case. Bookmobile items on affected floors are being quarantined out of an abundance of caution.
Publish Date:
Wednesday, January 13, 2021 - 5:00pm
HPL.ca Pages
If you are having difficulty accessing the Kids, Teens, and Local History pages, please try clearing your browser's cache. We are working to resolve this issue. Thank you for your patience.
Publish Date:
Wednesday, January 13, 2021 - 4:45pm
Print on the Go
Print on the Go service is currently unable to print fillable government documents. We are working to resolve the issue. All other uploaded documents are printed by branch staff upon arrival.
Publish Date:
Monday, January 4, 2021 - 5:00pm
Research Your House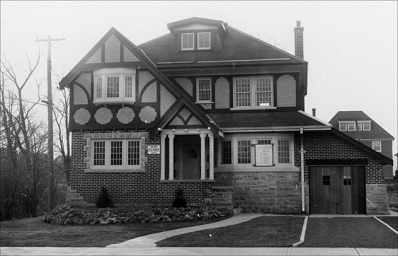 There are various sources that can be used to document the history of a building. With the exception of certain well-known Hamilton-area homes, most do not have a ready-made history to consult. Therefore, the researcher needs to construct a history from scratch using the available sources. This process can take a great deal of time and effort, but the results are very rewarding.
Local History & Archives contains a range of potentially applicable sources with which one can research their house. The various types of records include:
These directories show names, addresses and telephone numbers for the Hamilton-Wentworth region.
Researchers and genealogists use city directories to trace individuals, families and businesses. They usually include an alphabetical listing of adult residents, with their occupation and address.
Tax assessment records help in accurately dating the construction of a building as well as disclosing the original owner and a list of occupants.
These records detail the chain of ownership of a property by means of plan and lot number.
Local History & Archives owns several large scale maps that show the shape, size and exact location of individual buildings. 
If your building was known by a name in addition to its address, make sure to search under that heading as well. 
In Local History & Archives, check in the Where-to-Look under 
Hamilton – Street Address and Number or 
Hamilton – Name of house 
for a citation to the Picture Collection. You can also check photographs of the street the house is located on to see if your building might be shown.
There are also specialized finding aids for other collections available in the department.
To obtain more information about the people associated with the building, you may wish to check family papers, clipping files, census returns, genealogical indexes, funeral home indexes, cemetery indexes, promotional booklets, photographs, local publications and other sources within Local History & Archives.
Check in the Where-to-Look under the surname or ask for assistance at the Local History & Archives Information Desk.
There are also invaluable records that can be found at the Hamilton City Clerk's office.