Turner Park Library JAWS Accessible Computer - Printing Unavailable
JAWS Accessible Computer at the Turner Park Branch is temporarily unable to print.
The estimated time of disruption is unknown.
We apologize for the inconvenience.
Publish Date:
Monday, May 29, 2023 - 1:45pm
Stoney Creek Branch - Delayed Opening
Due to Staff training, the Stoney Creek Branch will have a delayed opening of 10am on Friday, June 9. You may visit the Saltfleet Branch as the next nearest location for your library needs.
Publish Date:
Monday, May 29, 2023 - 9:00am
The Duet Club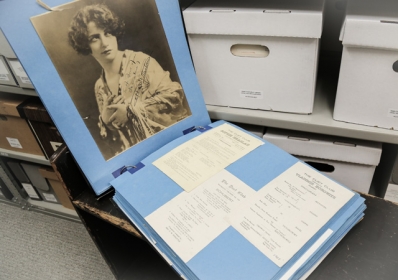 The Duet Club was established in Hamilton by Ellen Ambrose in 1889, making it the earliest recorded women's music club in Canada.
Ellen Sophia Ambrose (1851-1936) came to Hamilton with her family in 1875. She taught music first at the Wesleyan Ladies' College, where her father also taught, and in 1889 began teaching at Mrs. Thomas Chesnut's Ladies' School. In 1890 she opened her own studio.
Miss Ambrose had her students gather in her studio and in their respective homes to play for each other. Membership increased and the meetings moved out of houses and the fledgling organization was first known as the Haydn Duet Club (as they had been studying Haydn). The name was later changed to Duet Club.
The members met twice a month in the morning with an occasional open meeting. Originally intended for "ladies only", the Duet Club now welcomes all who enjoy fine music and who wish to support the study of it through the extensive program sponsored by the club.
The Junior Duet Club formed in 1928 and was later disbanded. It was reformed in 1959 and in 1962 given its own funds and its own executive.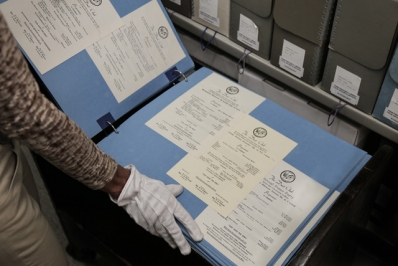 The Purpose of the Duet Club:
The purpose of the Club shall be three-fold
(a) To promote the intelligent study of music
(b) To present (and encourage) the performance of piano, vocal and string (instrumental) music at regular or open meetings
(c) To aid the advancement of music by the presentation of eminent artists and student scholarships
RECORD GROUP 1 ACTIVITIES
RECORD GROUP 2 AMBROSE, ELLEN SOPHIA (ca 1851- 1936)
RECORD GROUP 3 ANNUAL MEETINGS (REPORTS)
RECORD GROUP 4 CLIPPINGS AND SCRAPBOOKS
RECORD GROUP 5 CONSTITUTION & BY-LAWS
RECORD GROUP 6 CORRESPONDENCE
RECORD GROUP 7 MEMBERSHIP
RECORD GROUP 8 MINUTES
RECORD GROUP 9 MISCELLANEOUS
RECORD GROUP 10 PHOTOGRAPHS
RECORD GROUP 11 PROGRAMMES
RECORD GROUP 12 PUBLICATIONS
RECORD GROUP 13 FRAMED PLAQUES