There is nothing to display at this time
Mount Hope Branch - Filming in the Area 
From February 6 - 10, filming will take place near the area of the branch. Please advise that loud sound effects may be heard throughout this time. A large volume of film equipment and vehicles will be present, however, Member parking will still be available.
Publish Date:
Thursday, February 2, 2023 - 9:45am
Battlefield Monument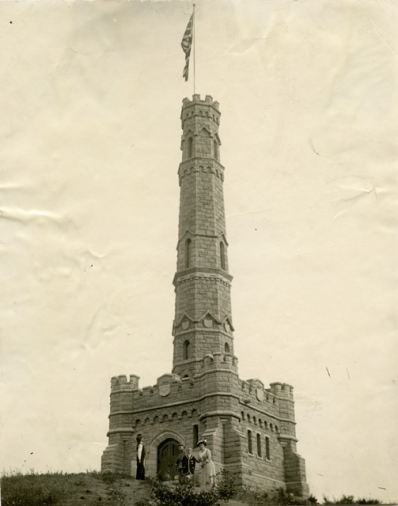 On June 6, 1913 in Stoney Creek, Ontario, the new Battlefield Monument was unveiled by telegraph direct from Queen Mary in Buckingham Palace at 1 p.m. local time.
The erection of the monument, commemorating those fallen in the War of 1812, was a tribute to Mrs. Sarah Calder and the members of the Womens' Wentworth Historical Society who had raised the money both to purchase the Gage House and turn it into a museum, in addition to raising the large monument. 
The only damper on the festivities was a tremendous thunderstorm that broke at about 9:30 that evening, drenching hundreds who had stayed for the evening's programme.