There is nothing to display at this time
Central Library - Jackson Square Entrance Book Dropbox Out of Service
The book return dropbox at the Jackson Square entrance of the Central Library is currently out of service. The York Blvd dropbox is still available. We apologize for any inconvenience.
Publish Date:
Saturday, July 31, 2021 - 4:45pm
Bookmobile Stops - Saturday August 7
On Saturday August 7, the following Bookmobile stops are cancelled:
Stoney Creek Arena 11am-12pm 
Rockton 2:30-3pm
Millgrove 3:30-4pm
We look forward to seeing you next time.
Publish Date:
Thursday, July 29, 2021 - 10:15am
Battlefield Monument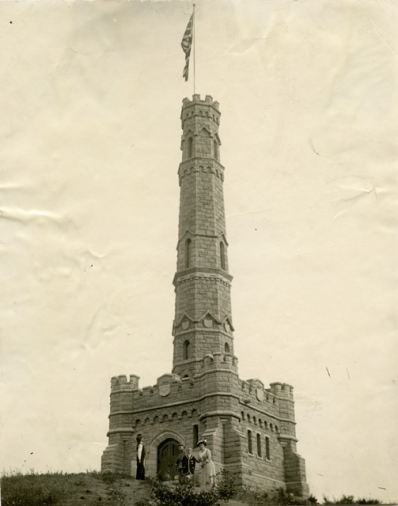 On June 6, 1913 in Stoney Creek, Ontario, the new Battlefield Monument was unveiled by telegraph direct from Queen Mary in Buckingham Palace at 1 p.m. local time.
The erection of the monument, commemorating those fallen in the War of 1812, was a tribute to Mrs. Sarah Calder and the members of the Womens' Wentworth Historical Society who had raised the money both to purchase the Gage House and turn it into a museum, in addition to raising the large monument. 
The only damper on the festivities was a tremendous thunderstorm that broke at about 9:30 that evening, drenching hundreds who had stayed for the evening's programme.