City Directories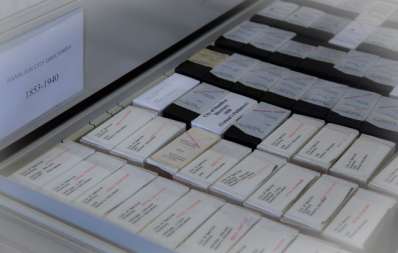 Researchers and genealogists use city directories to trace individuals, families and businesses. They usually include an alphabetical listing of the adult residents, with their occupation and address. The books also include listings of businesses, churches, schools, social organizations, municipal services, etc. and an alphabetical listing of streets, with the occupant at each house number. The Hamilton Public Library's collection covers from 1853 to 2013.
A second collection includes directories for Ancaster, Burlington, Dundas, Stoney Creek and Waterdown. This collection dates from 1957 to 2013.
Some earlier Hamilton directories (prior to 1900) may include suburban areas and smaller townships and villages that once surrounded Hamilton, such as Bullock's Corners. Please ask staff in the Local History & Archives for more details.
These collections are available only at the Central Library, in Local History & Archives. Please contact Local History & Archives for more information.