There is nothing to display at this time
Central Library - York Blvd Dropbox Temporarily Closed
The York Boulevard drop box at Central Library is temporarily closed today, Monday June 27. Both the Jackson Square Lobby entrance and 1st Floor drop boxes remain open for library material returns. We apologize for the inconvenience.
Publish Date:
Monday, June 27, 2022 - 11:30am
Terryberry and Westdale Branches
Renovations at both the Terryberry and Westdale Branches are wrapping up. Both locations are expected to reopen in mid-July. Please stay tuned to our website and social media channels for updates. Thank you for your patience.
Publish Date:
Monday, June 27, 2022 - 10:30am
Local History and Archives on Historypin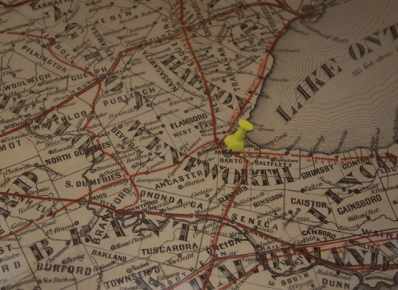 Local History and Archives contributes to Historypin, an image-mapping project. Historypin works by plotting historical photographs on a map, allowing viewers to see where photographs have been taken. This mean that map areas can be explored for any photographs associated with that area, which is a really fun way to explore your area's history.
Presently, Hamilton Public Library's Historypin profile has nearly 600 photographs pinned, ranging as far back as the 1850's to as recently as the late 1980's. Exploring the Hamilton area's visual history in this way is fascinating. Start exploring historic Hamilton with Historypin.