There is nothing to display at this time
Catalogue Scheduled Maintenance
The Library catalogue will be unavailable on Sunday January 23 between 2:00am and 10:00am for scheduled maintenance. Thank you for your patience while we improve our services.
Publish Date:
Friday, January 21, 2022 - 11:00am
Printing Unavailable at Barton Branch
Printing is currently unavailable at Barton Branch. Photocopying and scanning are available. Please visit Central Library or Kenilworth Branch to use print services.
Publish Date:
Friday, January 21, 2022 - 10:45am
Canadian Eclipse Expedition Album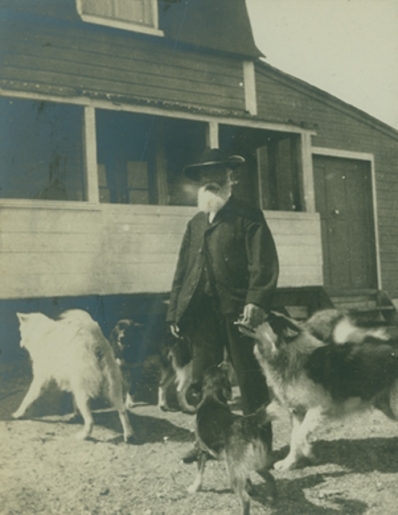 This album is a record of the Canadian contingent that went to the Canadian Eclipse Expedition in Labrador in 1905. The eclipse took place on August 30th and was photographed by astronomers from the Royal Astronomical Society of Canada, the Dominion Observatory at Ottawa and the Royal Observatory at Greenwich, England. 
Daniel Brand Marsh of Hamilton was one of the participants, and his specialty was using photography to capture telescopic images. He was one of the founders of the Hamilton Astronomical Society (which is still in existence) and founder of the Aberdeen Observatory. A limited number of these books were made for the participants. This book records the expedition from beginning to end.
The photographic portion of this collection encompasses 85 photograph, depicting the journey itself, local peoples met, icebergs, sled dogs, etc.