Turner Park Library JAWS Accessible Computer - Printing Unavailable
JAWS Accessible Computer at the Turner Park Branch is temporarily unable to print.
The estimated time of disruption is unknown.
We apologize for the inconvenience.
Publish Date:
Monday, May 29, 2023 - 1:45pm
Stoney Creek Branch - Delayed Opening
Due to Staff training, the Stoney Creek Branch will have a delayed opening of 10am on Friday, June 9. You may visit the Saltfleet Branch as the next nearest location for your library needs.
Publish Date:
Monday, May 29, 2023 - 9:00am
Canadian Eclipse Expedition Album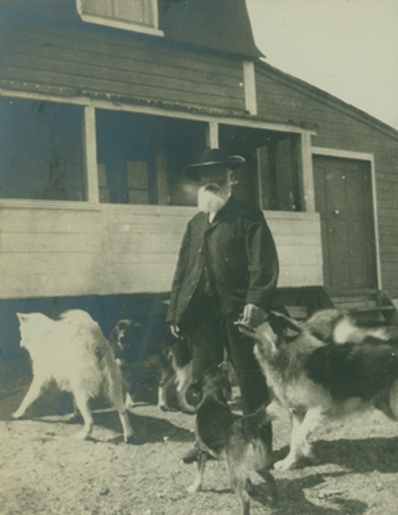 This album is a record of the Canadian contingent that went to the Canadian Eclipse Expedition in Labrador in 1905. The eclipse took place on August 30th and was photographed by astronomers from the Royal Astronomical Society of Canada, the Dominion Observatory at Ottawa and the Royal Observatory at Greenwich, England. 
Daniel Brand Marsh of Hamilton was one of the participants, and his specialty was using photography to capture telescopic images. He was one of the founders of the Hamilton Astronomical Society (which is still in existence) and founder of the Aberdeen Observatory. A limited number of these books were made for the participants. This book records the expedition from beginning to end.
The photographic portion of this collection encompasses 85 photograph, depicting the journey itself, local peoples met, icebergs, sled dogs, etc.