There is nothing to display at this time
Central Library - Jackson Square Entrance Book Dropbox Out of Service
The book return dropbox at the Jackson Square entrance of the Central Library is currently out of service. The York Blvd dropbox is still available. We apologize for any inconvenience.
Publish Date:
Saturday, July 31, 2021 - 4:45pm
Bookmobile Stops - Saturday August 7
On Saturday August 7, the following Bookmobile stops are cancelled:
Stoney Creek Arena 11am-12pm 
Rockton 2:30-3pm
Millgrove 3:30-4pm
We look forward to seeing you next time.
Publish Date:
Thursday, July 29, 2021 - 10:15am
Canadian Eclipse Expedition Album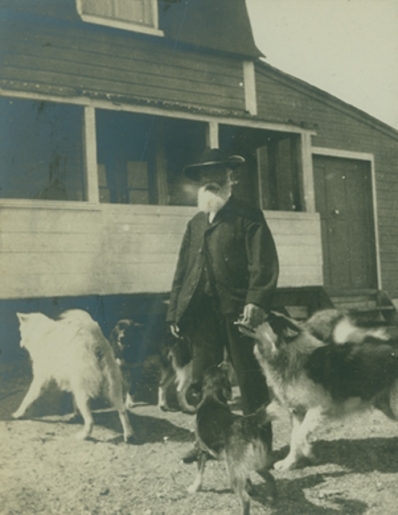 This album is a record of the Canadian contingent that went to the Canadian Eclipse Expedition in Labrador in 1905. The eclipse took place on August 30th and was photographed by astronomers from the Royal Astronomical Society of Canada, the Dominion Observatory at Ottawa and the Royal Observatory at Greenwich, England. 
Daniel Brand Marsh of Hamilton was one of the participants, and his specialty was using photography to capture telescopic images. He was one of the founders of the Hamilton Astronomical Society (which is still in existence) and founder of the Aberdeen Observatory. A limited number of these books were made for the participants. This book records the expedition from beginning to end.
The photographic portion of this collection encompasses 85 photograph, depicting the journey itself, local peoples met, icebergs, sled dogs, etc.