RBDigital Magazines moving to OverDrive/Libby
On January 29, 2021 all magazines on RBDigital are moving to OverDrive and Libby.
Unlimited access to all magazines, including the Economist.
Up to three years of back issues for each title.
You can still access Acorn and Great Courses through RBDigital.
Publish Date:
Tuesday, January 19, 2021 - 3:30pm
Canadian Eclipse Expedition Album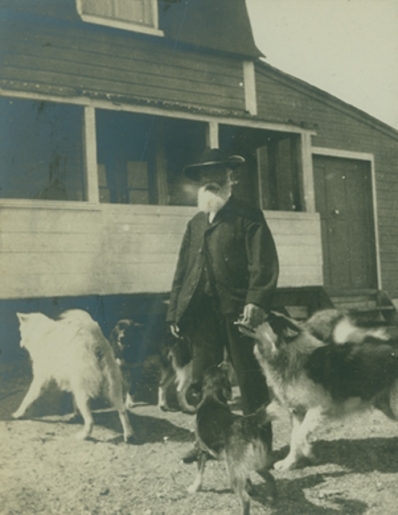 This album is a record of the Canadian contingent that went to the Canadian Eclipse Expedition in Labrador in 1905. The eclipse took place on August 30th and was photographed by astronomers from the Royal Astronomical Society of Canada, the Dominion Observatory at Ottawa and the Royal Observatory at Greenwich, England. 
Daniel Brand Marsh of Hamilton was one of the participants, and his specialty was using photography to capture telescopic images. He was one of the founders of the Hamilton Astronomical Society (which is still in existence) and founder of the Aberdeen Observatory. A limited number of these books were made for the participants. This book records the expedition from beginning to end.
The photographic portion of this collection encompasses 85 photograph, depicting the journey itself, local peoples met, icebergs, sled dogs, etc.