There is nothing to display at this time
Central Library - Jackson Square Entrance Book Dropbox Out of Service
The book return dropbox at the Jackson Square entrance of the Central Library is currently out of service. The York Blvd dropbox is still available. We apologize for any inconvenience.
Publish Date:
Saturday, July 31, 2021 - 4:45pm
Bookmobile Stops - Saturday August 7
On Saturday August 7, the following Bookmobile stops are cancelled:
Stoney Creek Arena 11am-12pm 
Rockton 2:30-3pm
Millgrove 3:30-4pm
We look forward to seeing you next time.
Publish Date:
Thursday, July 29, 2021 - 10:15am
The "Where-to-Look" Index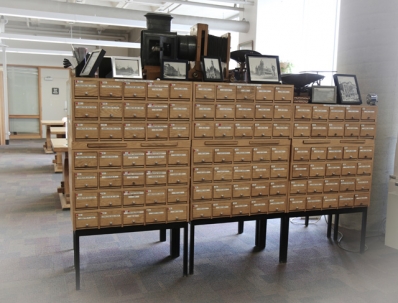 The Where-to-Look is a major reference tool in Local History & Archives, and has been part of the Hamilton Public Library since the 1930s. This is a unique catalogue of subject index cards telling members 'where to look' to find the information they are interested in researching. Library staff have indexed books, periodicals, newspapers, archives and many other sources since the original Where-to-Look was started. The information within is updated regularly, and currently contains more than 250,000 references to information concerning people, events, buildings, companies, churches, etc., all relating to Hamilton and the surrounding area.

Born from practicality and necessity, Local History & Archives' "Where-to-Look" is an indispensable fixture of the department, connecting staff and members to what they need to find within Local History & Archives' collections. Visit Local History & Archives today, and staff will happily show you how to use it in your own research.