There is nothing to display at this time
Central Library - Jackson Square Entrance Book Dropbox Out of Service
The book return dropbox at the Jackson Square entrance of the Central Library is currently out of service. The York Blvd dropbox is still available. We apologize for any inconvenience.
Publish Date:
Saturday, July 31, 2021 - 4:45pm
Bookmobile Stops - Saturday August 7
On Saturday August 7, the following Bookmobile stops are cancelled:
Stoney Creek Arena 11am-12pm 
Rockton 2:30-3pm
Millgrove 3:30-4pm
We look forward to seeing you next time.
Publish Date:
Thursday, July 29, 2021 - 10:15am
Charles Cochran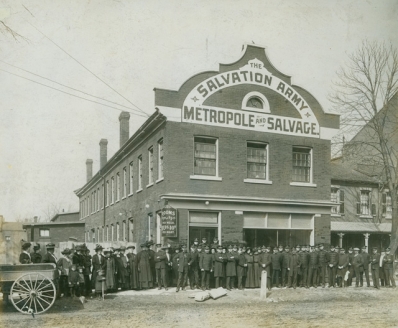 These images are from an album containing contact prints of some of Charles Schriber Cochran's (1854-1933) finest photographs, taken when he operated a photographic studio in Hamilton. Many of them were never published and are available here to the public for the first time.  
The collection contains nearly 100 photographs spanning the years 1886 to 1902.