There is nothing to display at this time
Catalogue Scheduled Maintenance
The Library catalogue will be unavailable on Sunday January 23 between 2:00am and 10:00am for scheduled maintenance. Thank you for your patience while we improve our services.
Publish Date:
Friday, January 21, 2022 - 11:00am
Printing Unavailable at Barton Branch
Printing is currently unavailable at Barton Branch. Photocopying and scanning are available. Please visit Central Library or Kenilworth Branch to use print services.
Publish Date:
Friday, January 21, 2022 - 10:45am
Beckett Collection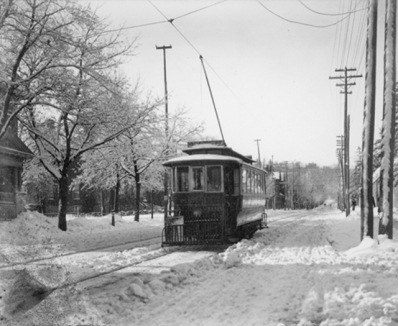 Hubert William Beckett (ca1892-1967) was born in Hamilton. After gaining some renown as an amateur photographer of children, he opened a professional studio in 1925, on James Street South, and was active as a portrait photographer until his deathin 1967 at age 75.
In November of 1972, his collection of negatives and filing cards was delivered to the Hamilton Public Library. This collection consisted of 35.4 metres of photographic negatives, with the corresponding index cards.
In 1977, approximately 14,000 of the negatives were found to be on a cellulose acetate base and therefore highly flammable. These negatives were duplicated and the originals destroyed.
There are approximately 26,000 negatives in the Beckett Collection.
Finding Aid: There is an in-house finding aid to this collection