Catalogue and Digital Resources Scheduled Maintenance
We're doing system updates Sunday January 31. After 8:00pm you can access our catalogue, online registration, HPL SmartPay and all the digital resources again. Thank you for your patience. 
Publish Date:
Wednesday, January 27, 2021 - 9:30am
RBDigital Magazines moving to OverDrive/Libby
On January 29, 2021 all magazines on RBDigital are moving to OverDrive and Libby.
Unlimited access to all magazines, including the Economist.
Up to three years of back issues for each title.
You can still access Acorn and Great Courses through RBDigital.
Publish Date:
Tuesday, January 19, 2021 - 3:30pm
Beckett Collection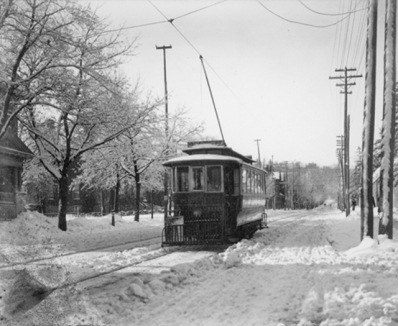 Hubert William Beckett (ca1892-1967) was born in Hamilton. After gaining some renown as an amateur photographer of children, he opened a professional studio in 1925, on James Street South, and was active as a portrait photographer until his deathin 1967 at age 75.
In November of 1972, his collection of negatives and filing cards was delivered to the Hamilton Public Library. This collection consisted of 35.4 metres of photographic negatives, with the corresponding index cards.
In 1977, approximately 14,000 of the negatives were found to be on a cellulose acetate base and therefore highly flammable. These negatives were duplicated and the originals destroyed.
There are approximately 26,000 negatives in the Beckett Collection.
Finding Aid: There is an in-house finding aid to this collection