There is nothing to display at this time
Beware of Phishing Attempts
Please be aware of online phishing attempts impersonating Hamilton Public Library and Library Staff. HPL does not solicit paid freelance opportunities through social media or other messaging applications. HPL does not request personal or banking information through social media or require financial compensation when reviewing job applications. Please report phishing schemes to communications@hpl.ca.
Publish Date:
Monday, August 1, 2022 - 5:15pm
Beckett Collection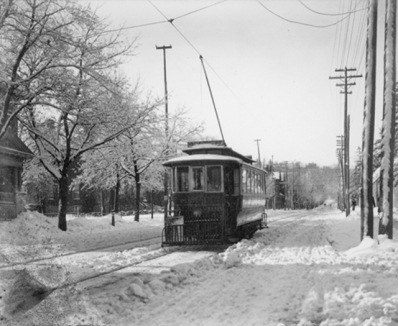 Hubert William Beckett (ca1892-1967) was born in Hamilton. After gaining some renown as an amateur photographer of children, he opened a professional studio in 1925, on James Street South, and was active as a portrait photographer until his deathin 1967 at age 75.
In November of 1972, his collection of negatives and filing cards was delivered to the Hamilton Public Library. This collection consisted of 35.4 metres of photographic negatives, with the corresponding index cards.
In 1977, approximately 14,000 of the negatives were found to be on a cellulose acetate base and therefore highly flammable. These negatives were duplicated and the originals destroyed.
There are approximately 26,000 negatives in the Beckett Collection.
Finding Aid: There is an in-house finding aid to this collection