There is nothing to display at this time
Mount Hope Branch - Filming in the Area 
From February 6 - 10, filming will take place near the area of the branch. Please advise that loud sound effects may be heard throughout this time. A large volume of film equipment and vehicles will be present, however, Member parking will still be available.
Publish Date:
Thursday, February 2, 2023 - 9:45am
Lieutenant Governors from Hamilton, Ontario, Canada
Hamilton is the only city in Ontario to have had three citizens serve the Province as Lieutenant Governor.
1908-1914: Sir John Morison Gibson (1842-1929)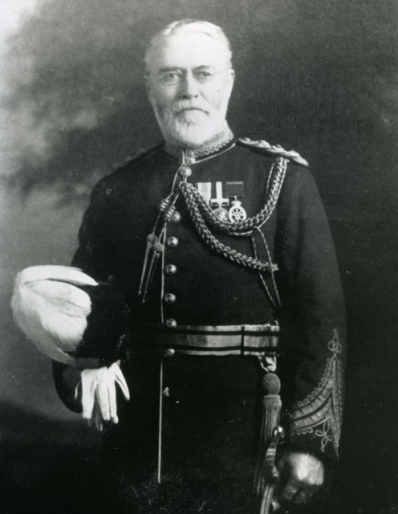 John Morison Gibson was born on a farm in Toronto Township on January 1, 1842. He was sent to Hamilton for his schooling and in 1854 enrolled in the Hamilton Central School. He was awarded a scholarship to the University of Toronto. Gibson then completed his M.A. in 1864 and returned to Hamilton. He had also been very active during this time in the militia. In Hamilton, Gibson was a member of the 13th Battalion, and from 1886 to 1895 commanded the battalion. In 1866 he entered the law firm of Burton and Sadlier as a student and in 1867 was called to the Bar. In 1870, he entered into a law partnership with Francis Mackelcan. In 1872 the firm of Mackelcan and Gibson became city solicitors for Hamilton.
In 1879, Gibson was elected as a Liberal member of the Legislative Assembly of Ontario. His most renowned accomplishment in his political life was championing and guiding through legislation for the Prevention of Cruelty to Children in 1893. This was also known as the Gibson Act. In 1899, he was appointed Attorney General for Ontario. In the election of 1905 he was defeated. In the summer of 1908 he was appointed Lieutenant Governor of Ontario. Knighted in 1912, Sir John Morison Gibson served as Lieutenant Governor until his term expired in 1914, and he was succeeded by his fellow Hamiltonian John Strathearn Hendrie. Gibson continued his interest in business and politics until his death on June 3, 1929.
1914-1919: Sir John Strathearn Hendrie (1857-1923)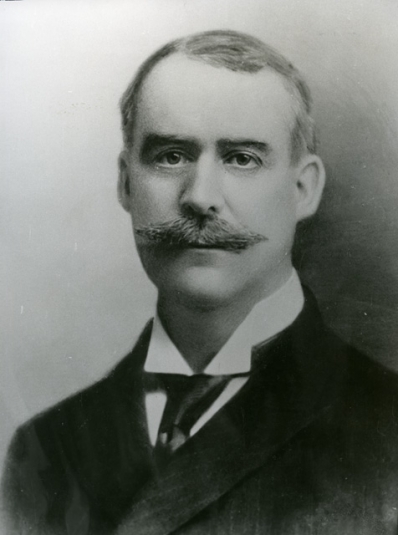 John Strathearn Hendrie was born in Hamilton on August 15, 1857. After graduating from school, he took a job as a civil engineer with several Ontario railways. He later joined his father's company and in 1895 became manager of the Hamilton Bridge Works Co. which his father had also founded. He quickly advanced to Vice-president. On his father's death in 1906, Hendrie became president of the company. He also was involved in the military, joining the 4th Field Battery, Canadian Artillery (Volunteer Militia) in 1883 as a captain. In 1899, he was promoted to major and took command of his battery.
In 1900, Hendrie entered municipal politics and was elected Mayor. He was re-elected in 1902. Later that year he was elected as a Conservative member of the Ontario legislature for Hamilton West and left municipal politics. He easily won re-election in the following elections. In September 1914 he was appointed the eleventh Lieutenant Governor of Ontario, succeeding Sir John Morison Gibson. He served until 1919 when he retired. He was made a Knight Commander of the Order of St. Michael and St. George (KCMG) on June 3, 1915. Sir John Strathearn Hendrie died on July 17, 1923.
1985-1991: Lincoln Alexander (1922-2012)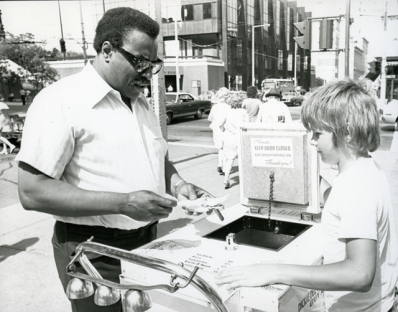 Born in 1922, Lincoln MacCauley Alexander grew up in Toronto and New York City. After serving in World War II with the Royal Canadian Air Force, Alexander settled in Hamilton and attended McMaster University. He went on to graduate from Osgood Hall law school in Toronto.
He was elected Canada's first black Member of Parliament for Hamilton West in 1968 after a previous unsuccessful bid in 1965. He went on to retain the seat in the next four successive Federal Elections and was appointed Labour Minister under Joe Clark. Following this, he served from 1980 as head of the Workers' Compensation Board until his appointment, in 1985, as Ontario's Lieutenant Governor. He served until 1991. In 1992, he received the Order of Ontario, was inducted into Hamilton's Gallery of Distinction, and was named a Companion of the Order of Canada.