HPL Central Staff
On January 14 2021, HPL was notified of a Central employee who tested COVID-positive. While at work, the employee was wearing appropriate personal protective equipment and maintained physical distancing. A thorough cleaning and disinfection of Central's Basement, Floor 1 and Floor 2 was completed. HPL is working with Hamilton Public Health for contact tracing. We wish the employee a quick and full recovery.
Publish Date:
Thursday, January 14, 2021 - 12:45pm
Bookmobile Modifications
Bookmobile service is paused until Saturday January 16, 2021 as a precautionary measure, so we can deep-clean after a staff member at Central staff went home ill and another was notified as a close contact of a COVID-19 positive case. Bookmobile items on affected floors are being quarantined out of an abundance of caution.
Publish Date:
Wednesday, January 13, 2021 - 5:00pm
HPL.ca Pages
If you are having difficulty accessing the Kids, Teens, and Local History pages, please try clearing your browser's cache. We are working to resolve this issue. Thank you for your patience.
Publish Date:
Wednesday, January 13, 2021 - 4:45pm
Print on the Go
Print on the Go service is currently unable to print fillable government documents. We are working to resolve the issue. All other uploaded documents are printed by branch staff upon arrival.
Publish Date:
Monday, January 4, 2021 - 5:00pm
Roy Woodhouse Collection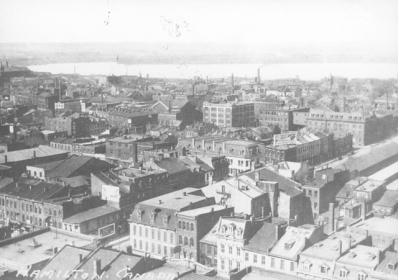 Roy Woodhouse (1892-1978) was a local historian who actively borrowed and copied old photographs from people in the area. His heirs loaned his copies to Local History & Archives [then Special Collections] to make prints. There are approximately 1,000 images in this collection, some of which are unique.
Finding Aid: There is an in-house finding aid to this collection. Also available is an 8-volume Woodhouse Collection listing. Woodhouse's annotations form the text for the images in this listing. The actual images are not included, but they are available within the Local History & Archives department for viewing.