There is nothing to display at this time
Central Library - Jackson Square Entrance Book Dropbox Out of Service
The book return dropbox at the Jackson Square entrance of the Central Library is currently out of service. The York Blvd dropbox is still available. We apologize for any inconvenience.
Publish Date:
Saturday, July 31, 2021 - 4:45pm
Bookmobile Stops - Saturday August 7
On Saturday August 7, the following Bookmobile stops are cancelled:
Stoney Creek Arena 11am-12pm 
Rockton 2:30-3pm
Millgrove 3:30-4pm
We look forward to seeing you next time.
Publish Date:
Thursday, July 29, 2021 - 10:15am
Superior Engravers Collection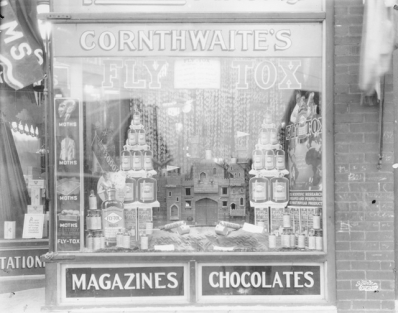 This collection of approximately 10,000 industrial shots was given to Local History & Archives [then Special Collections] by Superior Engravers. There are shots of various businesses and industrial concerns in Hamilton from the 1930's to the 1970's. 
This collection is particularly strong in covering Hamilton's commercial and industrial sectors during and in the years immediately after World War II. Approximately 1,000 of these negatives were found to be on nitrate film. These were printed and added to the mounted picture collection.
Finding Aid: There is an in-house finding aid to this collection.