There is nothing to display at this time
Catalogue Scheduled Maintenance
The Library catalogue will be unavailable on Sunday January 23 between 2:00am and 10:00am for scheduled maintenance. Thank you for your patience while we improve our services.
Publish Date:
Friday, January 21, 2022 - 11:00am
Printing Unavailable at Barton Branch
Printing is currently unavailable at Barton Branch. Photocopying and scanning are available. Please visit Central Library or Kenilworth Branch to use print services.
Publish Date:
Friday, January 21, 2022 - 10:45am
British Empire Games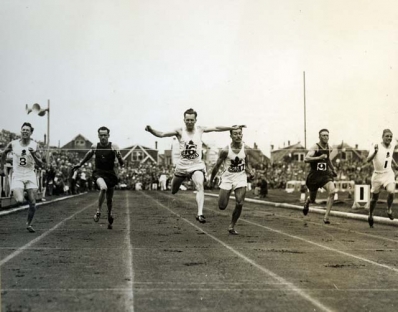 The first British Empire Games, now called the Commonwealth Games, were held in Hamilton, Ontario, August 16th to 23rd, 1930. This was due to the vision of Melville Marks Robinson of the Hamilton Spectator, who conceived the idea in the spring of 1928. Mr. Robinson, with the support of his associates in the Hamilton Olympic Club, members of the Hamilton City Council and Parks Board, and some of the leading business men of Canada, was able to bring the Games to Hamilton.
The Games brought together the best athletes of the British Commonwealth. There were 400 competitors from 11 countries in the first games. Local History & Archives possesses a collection of images captured during this historic event, depicting the athletes in competition, celebrating victories, as well as the massive crowds in attendance and the ceremonial elements of the Games.