RBDigital Magazines moving to OverDrive/Libby
On January 29, 2021 all magazines on RBDigital are moving to OverDrive and Libby.
Unlimited access to all magazines, including the Economist.
Up to three years of back issues for each title.
You can still access Acorn and Great Courses through RBDigital.
Publish Date:
Tuesday, January 19, 2021 - 3:30pm
British Empire Games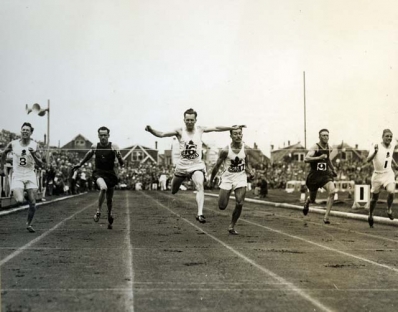 The first British Empire Games, now called the Commonwealth Games, were held in Hamilton, Ontario, August 16th to 23rd, 1930. This was due to the vision of Melville Marks Robinson of the Hamilton Spectator, who conceived the idea in the spring of 1928. Mr. Robinson, with the support of his associates in the Hamilton Olympic Club, members of the Hamilton City Council and Parks Board, and some of the leading business men of Canada, was able to bring the Games to Hamilton.
The Games brought together the best athletes of the British Commonwealth. There were 400 competitors from 11 countries in the first games. Local History & Archives possesses a collection of images captured during this historic event, depicting the athletes in competition, celebrating victories, as well as the massive crowds in attendance and the ceremonial elements of the Games.