There is nothing to display at this time
Mount Hope Branch - Filming in the Area 
From February 6 - 10, filming will take place near the area of the branch. Please advise that loud sound effects may be heard throughout this time. A large volume of film equipment and vehicles will be present, however, Member parking will still be available.
Publish Date:
Thursday, February 2, 2023 - 9:45am
Historical Records of the City of Hamilton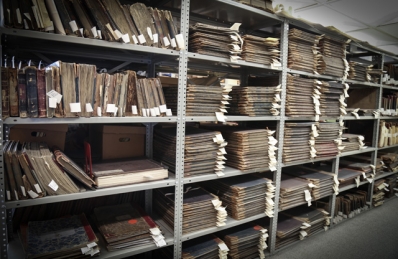 PREFACE
This guide has been prepared to provide researchers with outlines of the principal responsibilities and administrative histories of the civic departments of Hamilton and concise descriptions of historical records retained by the city. No assessment has been made of the long-term or informational value of the material. Funding was provided by the Social Services and Humanities Research Council of Canada and McMaster University. Carolyn Gray researched and prepared the histories and records entries with research assistance from Stephen Davies.
C. Gray
McMaster University
20 January 1986
In the decades since Historical Records of the City of Hamilton, 1847-1973, was first published, there has been increased interest in all aspects of the history of Hamilton. The guide has proven invaluable in alerting researchers to the wealth of archival material which was generated by Hamilton from the time of its incorporation as a city until the advent of regional government. It is hoped that this on-line version of Historical Records will be similarly useful.
This updated version of the guide reflects changes in the custody of records which have occurred since 1986: several series of records, formerly stored at City Hall and other municipally-owned sites, have been incorporated into the holdings of the Hamilton Public Library, Local History & Archives. It also includes the existing records of the Town of Hamilton from 1833 until its 1846 incorporation as a city.
Record Groups in Numerical Sequence
RG3 -- Committees
RG4 -- Mayor
RG5 -- Board of Control
RG6 -- City Clerk
RG7 -- City Solicitor
RG8 -- Treasury
RG9 -- Assessment
RG10 -- Police
RG11 -- Fire
RG12 -- Health
RG13 -- Hospitals
RG14 -- Personnel
RG15 -- Building
RG16 -- Engineering and Works
RG17 -- Industrial Commissioner
RG18 -- Parks
RG19 -- Culture and Recreation
RG20 -- Architect
RG21 -- Planning
RG22 -- Traffic
RG23 -- Real Estate
RG24 -- Community Development
RG25 -- Purchasing
RG26 -- Property