There is nothing to display at this time
Central Library - York Blvd Dropbox Temporarily Closed
The York Boulevard drop box at Central Library is temporarily closed today, Monday June 27. Both the Jackson Square Lobby entrance and 1st Floor drop boxes remain open for library material returns. We apologize for the inconvenience.
Publish Date:
Monday, June 27, 2022 - 11:30am
Terryberry and Westdale Branches
Renovations at both the Terryberry and Westdale Branches are wrapping up. Both locations are expected to reopen in mid-July. Please stay tuned to our website and social media channels for updates. Thank you for your patience.
Publish Date:
Monday, June 27, 2022 - 10:30am
Tom Bochsler Collection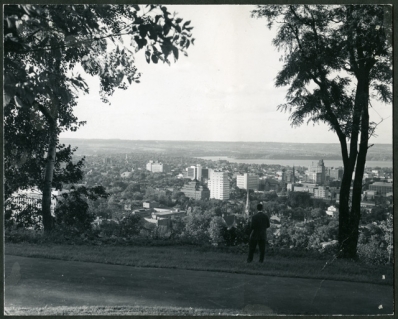 Tom Bochsler is a well-known industrial photographer who has spent more than five decades as a professional photographer. He was the official photographer for McMaster University, CHCH-TV, CHML radio and other local businesses. He also was a portrait photographer. His specialty, however, is industrial photography, and he has won many awards for his work in this field. He recently donated more than 500,000 negatives and images, spanning the length of his career, to Hamilton Public Library. This now stands as the largest Canadian collection of images from an individual photographer in Local History & Archives.
His book, The Art of Industry, is a 50-year photo-biography that includes events, personalities and the many industries which were part of his everyday photographic experience.