Tom Bochsler Collection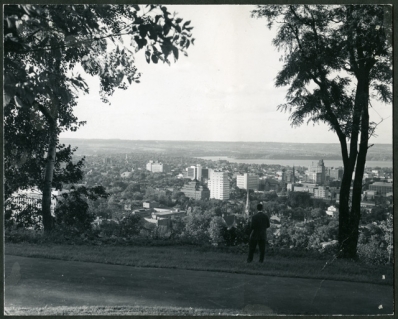 Tom Bochsler is a well-known industrial photographer who has spent more than five decades as a professional photographer. He was the official photographer for McMaster University, CHCH-TV, CHML radio and other local businesses. He also was a portrait photographer. His specialty, however, is industrial photography, and he has won many awards for his work in this field. He recently donated more than 500,000 negatives and images, spanning the length of his career, to Hamilton Public Library. This now stands as the largest Canadian collection of images from an individual photographer in Local History & Archives.
His book, The Art of Industry, is a 50-year photo-biography that includes events, personalities and the many industries which were part of his everyday photographic experience.