There is nothing to display at this time
No Network Access at Waterdown Branch
There is currently no internet, computer, phone or printer access at Waterdown Branch. The estimated duration of this disruption is unknown. Thank you for your patience. 
Publish Date:
Wednesday, December 1, 2021 - 11:30am
Telephone Directories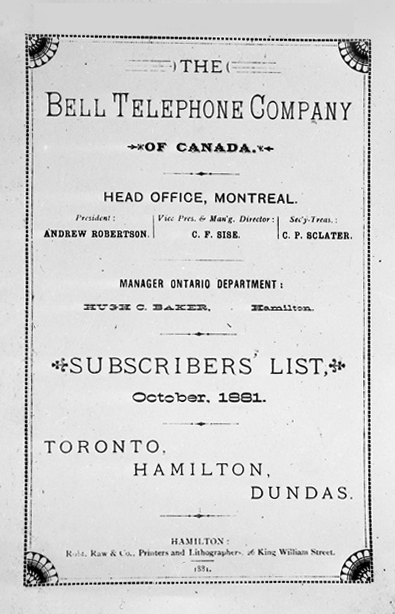 These directories show names, addresses and telephone numbers for the Hamilton-Wentworth region. They can also include Ancaster, Burlington, Caledonia, Dundas, Freelton, Grimsby, Lynden, Mount Hope, Smithville, Stoney Creek, Waterdown, West Lincoln, and Winona .
Telephone books from 1879 to the present for the Hamilton-Wentworth region are available in Local History & Archives. See the Microfilm Drawer under Bell Canada for the number.
The last 5 years are available in hard copy. All earlier editions are available on microfilm.