There is nothing to display at this time
Mount Hope Branch Public Washroom Out of Order
The Mount Hope Branch Public Washroom is out of order. We apologize for the inconvenience.
Publish Date:
Friday, May 13, 2022 - 2:15pm
Public Printing/Photocopying on the 3rd Floor of Central Not Working.
Please use the 1st floor or 2nd floor Printers
Publish Date:
Friday, May 13, 2022 - 11:30am
Rymal Road East Construction near Turner Park Branch
Starting Monday May 9, construction starts on Rymal Road East between Massena Drive and Republic Avenue near the Turner Park Branch. The lights will be deactivated and the turning lanes will be closed for approximately one week.
Please use eastbound lanes only to plan your branch visit.
Thank you for your patience.
Publish Date:
Thursday, May 5, 2022 - 3:30pm
Telephone Directories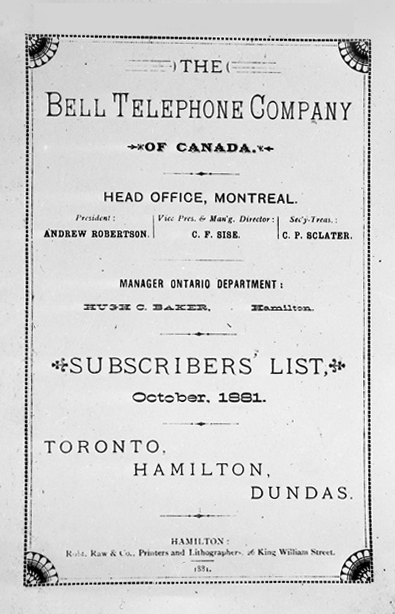 These directories show names, addresses and telephone numbers for the Hamilton-Wentworth region. They can also include Ancaster, Burlington, Caledonia, Dundas, Freelton, Grimsby, Lynden, Mount Hope, Smithville, Stoney Creek, Waterdown, West Lincoln, and Winona .
Telephone books from 1879 to the present for the Hamilton-Wentworth region are available in Local History & Archives. See the Microfilm Drawer under Bell Canada for the number.
The last 5 years are available in hard copy. All earlier editions are available on microfilm.