There is nothing to display at this time
Partner Library Borrowing
Access through OverDrive to Ottawa Public Library's catalogue is temporarily unavailable. We're working on fixing this as soon as we can.
Publish Date:
Friday, June 4, 2021 - 3:15pm
Telephone Directories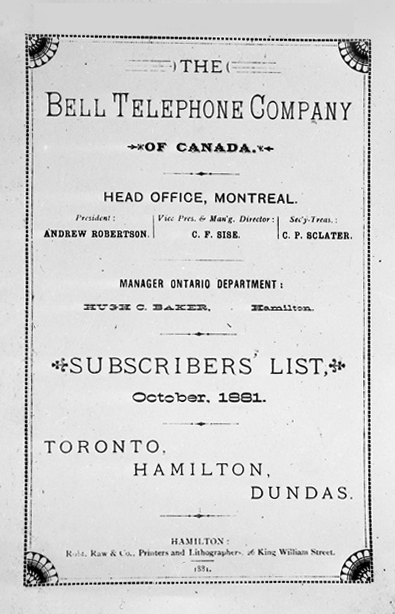 These directories show names, addresses and telephone numbers for the Hamilton-Wentworth region. They can also include Ancaster, Burlington, Caledonia, Dundas, Freelton, Grimsby, Lynden, Mount Hope, Smithville, Stoney Creek, Waterdown, West Lincoln, and Winona .
Telephone books from 1879 to the present for the Hamilton-Wentworth region are available in Local History & Archives. See the Microfilm Drawer under Bell Canada for the number.
The last 5 years are available in hard copy. All earlier editions are available on microfilm.