There is nothing to display at this time
Telephone Directories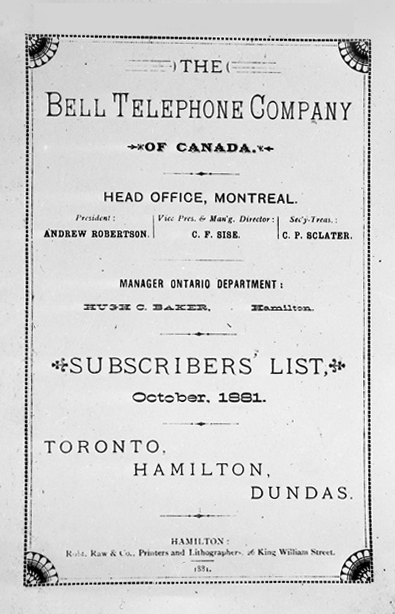 These directories show names, addresses and telephone numbers for the Hamilton-Wentworth region. They can also include Ancaster, Burlington, Caledonia, Dundas, Freelton, Grimsby, Lynden, Mount Hope, Smithville, Stoney Creek, Waterdown, West Lincoln, and Winona .
Telephone books from 1879 to the present for the Hamilton-Wentworth region are available in Local History & Archives. See the Microfilm Drawer under Bell Canada for the number.
The last 5 years are available in hard copy. All earlier editions are available on microfilm.