RBDigital Magazines moving to OverDrive/Libby
On January 29, 2021 all magazines on RBDigital are moving to OverDrive and Libby.
Unlimited access to all magazines, including the Economist.
Up to three years of back issues for each title.
You can still access Acorn and Great Courses through RBDigital.
Publish Date:
Tuesday, January 19, 2021 - 3:30pm
Local History & Archives on Historypin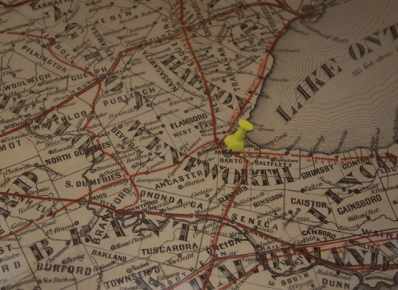 Local History & Archives contributes to Historypin, an image-mapping project. Historypin works by plotting historical photographs on a map, allowing viewers to see where photographs have been taken. This mean that map areas can be explored for any photographs associated with that area, which is a really fun way to explore your area's history.
Presently, Hamilton Public Library's Historypin profile has nearly 600 photographs pinned, ranging as far back as the 1850's to as recently as the late 1980's. Exploring the Hamilton area's visual history in this way is fascinating. Start exploring historic Hamilton with Historypin!