There is nothing to display at this time
Mount Hope Branch - Filming in the Area 
From February 6 - 10, filming will take place near the area of the branch. Please advise that loud sound effects may be heard throughout this time. A large volume of film equipment and vehicles will be present, however, Member parking will still be available.
Publish Date:
Thursday, February 2, 2023 - 9:45am
Microfilm Readers and Photocopiers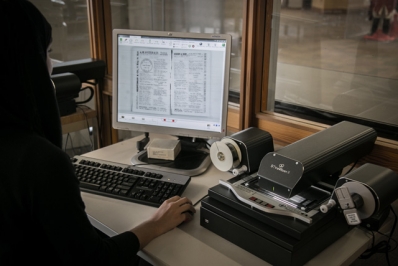 No appointment is necessary to use Local History & Archives' microfilm readers or photocopier. Hamilton Public Library staff are always available to help you with your search. Materials viewed using the microfilm readers can be saved as image files to a USB flash drive, and printing is available for a fee. 
Photocopies and printouts from the microfilm reader / printers both cost 10 cents per page.   For digital image storage, users can use their own USB flash drive. HPL also sells USB flash drives. Saving images to your USB flash drive using our microfilm readers is free.