There is nothing to display at this time
WiFi Unavailable at Redhill branch
WiFi is experiencing some technical issues that we are working to resolve. Our IT staff will advise as soon as service is restored.
Publish Date:
Tuesday, March 28, 2023 - 6:00pm
Barton Branch Makerspace
The iMac at the Barton Branch Makerspace is currently unavailable. We are working to resolve this issue. 
Publish Date:
Tuesday, March 28, 2023 - 2:00pm
Dundas Branch - Filming in Area
From March 27-29, filming will take place in the surrounding area. Parking may be impacted. Please give yourself extra time before visiting. Thank you for your patience.
Publish Date:
Wednesday, March 22, 2023 - 11:45am
Holds Processing and Delivery Delays
Holds processing and deliveries to Branches will be delayed for the next week due to Staff capacity.
We are working to move materials as quickly as possible. Thank you for your patience.
Publish Date:
Tuesday, March 21, 2023 - 1:45am
Mahmoud (Mo) Ali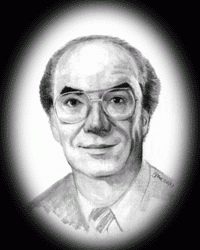 Dr. Mahmoud (Mo) Ali
Inducted: 1997
Mo Ali received his M.D. from the University of Cairo in 1960 and his PhD from the University of London in 1966. He came to Canada in 1970 where he began work as a hematologist at the Hamilton General Hospital and as Assistant Professor in the Department of Pathology and Medicine at McMaster University.
His successful career has included several senior positions at St. Joseph's Hospital, including Chief of Staff and Vice President, Medical Services. He was a consultant for many years with the World Health Organization and sat on the Executive Committee of the International Society of Hematology. He is currently Chairman of the M.D. Elective Program at McMaster University.
Dr. Ali has sat on a large number of regional, national, and international committees. He has been an active member of the Hamilton/Burlington YMCA since 1972. He was resident and Chairman of the Board for the Hamilton/Burlington Metro YMCA and a founding member of the Y's Club, which focuses on helping the disadvantaged children of Hamilton. He was named the first Honorary Medical Officer/Advisor for the YMCA in 1989 and the first President of the International Development Committee in 1991. Dr. Ali has served on the Board of Directors of the United Way, Social Research and Planning Council, Mohawk College, the Rotary Club of Hamilton and the Hamilton Health Council Advisory Committee. He also served as the St. John's Ambulance Southern Area Medical Officer and as a member of the Provincial Medical Advisory Council.
His awards include the YMCA Peace Medal Award in 1988, the Hamilton Distinguished Citizen of the Year (1989) and the Distinguished Service Award of the Hamilton Academy of Medicine (1994). He was admitted to the Order of St. John by Queen Elizabeth II in 1982 and was promoted to the rank of Officer in 1996.